I was born in 1983, but the era of music that inspires me was the 1990's. This was the decade my sister and I was given our very first double tape stereo for our bedroom by our parents. Oh I remember it so fondly, recording the top ten hits of the week, rewinding our favourite song on tape and being shouted at constantly to 'turn it down' from our parents!
But specifically this post will be about the bands of the 90s I was obsessed with, bands that were one hit wonders and bands you may have even forgotten about. Having recently watched a rerun of Top of the Pops in the 90s it highlighted for me some real great memories.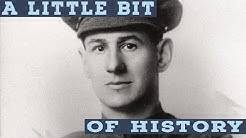 A bit of history
The 90s decade for music was personally the only one for the most eclectic and exciting range so far. We saw Pop, Indie, Techno and even Reggae. We also witnessed the longest consecutive stay at number one in British history, Bryan Adams with Everything I do I do it for you in 1991. Whigfield bought us the Saturday Night dance craze in 1994 debuting at number one encouraging the nation onto dance floors (including me). Do you remember Sexy Boy by the French band called Air? I just could not get enough of this one, the song was used for adverts, catwalk shows and even featured in the hit movie 10 Things I hate about you. Then Ricky Martin came shooting out of the Latin Quarter straight into our charts with Living La Vida Loca in 1999, oozing sexual chemisty and a toosh that made our heart rates sore.
Remember these?
Starting off with the bands that like me once you've heard their names the words 'oh yeah I remember them' will probably be said:
The Verve
The Corrs - an Irish family band, favourite songs include Breathless and Runaway
Tori Amos
911
All Saints - British girl group, favourite songs include Pure Shores and Never Ever
Pulp
Catatonia
Boyzone - an Irish boy band, favourite songs include No Matter What and When The tough Gets Going
My favourite Bands
Below is a list of the bands that really defined my 90s for me, I wanted to be like them, I obsessed over their trends and knew off by heart the members and dance routines:

Spice Girls - The British girl band who gave us the girl power signature move. Their first number one hit was Wannabe released in 1996. A band, in my eyes, who will never be forgotten.
Vengaboys - I still love listening to their songs even now! Up & Down, was their first hit in 1997 and closely followed by a few more dance craze tunes.
Steps - talking of dance moves, no one did it better than Steps! I saw them in concert and remember teaching myself their moves to every song release without hesitation. 5,6,7,8 was released in 1997.
Aqua - a Danish pop band who had few hits but was able to make quite a splash into our charts. Their first number one hit in the UK was Barbie Girl in 1997.
Take That - in 1993 they stormed the UK charts with their number one single Prey. I felt like their number one fan back then, t-shirts, posters and pencil cases were all owned by me and my sister.

Five - in 1997 Five hit us with Slam dunk da Funk, and boy was I hooked! I bought every single album and posters of Richie Neville were stuck proudly up on my wall.
Let's talk about…
A couple of bands who went head to head in the most intriguing way that gripped the Nation, known as the Battle of the Bands:
Oasis and Blur - this has to be the most famous rivalry known. A clash of the North and South.
Take That & East 17 - the feud happened and stopped for a while, then took up again. Members did not see eye to eye.
Spice Girls & All Saints - from what I can remember there were some personal issues between band members that happened here. They did not get along and sometimes it could be seen too.
Manic Street Preachers & Stereophonic - probably due to both bands being from Wales, a rivalry best known for throwing insults as much as they could.
Pj & Duncan
I could not discuss 90s music without mentioning this awesome twosome. They were already known to us for playing Pj & Duncan in the TV hit series Biker Grove and released their first song Tonight I'm Free in 1993. But the song that will be most remembered is Let's Get Ready to Rumble released in 1994. Now, Ant and Dec are seen everywhere especially on our tvs while presenting shows like Britain's Got Talent, I'm A Celebrity Get me Out of Here and Saturday Night Takeaway. I absolutely love them.
The one hit wonders
Below I list a few bands who came to our charts with a memorable song and some we never heard from again:
Lou Bega - Mambo No 5
Len - Steal my Sunshine
Sixpence None the Richer - Kiss me
House of Pain - Jump Around
DeeeLite - Groove is in the Heart
Vanilla Ice - Ice ice baby
I still now love to listen to music from this decade, if not for the memories but more because of the multiple genres and awesome songs.
What's your favourite decade for music?
Are you a fan of Ant & Dec?
Other posts you might you like to read: